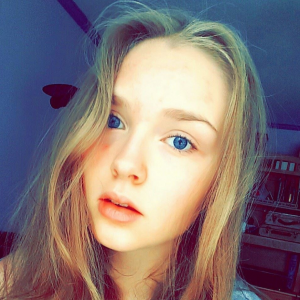 Maria Leise is an award-winning soprano from Connecticut who sings English and Korean pop songs. She accompanies herself on piano, guitar and ukulele.
Maria largely taught herself to read, write and sing in Korean using resources on the internet.
Before her 16th birthday, Maria performed publicly and to great acclaim at dozens of venues in Connecticut, Rhode Island, Massachusetts, New Hampshire and Vermont, including
Live performance on iCRV Radio
Opening twice for Braiden Sunshine
Twice winning the "Voice of Podunk" youth singing competition at the International Bluegrass Music Association award-winning Podunk Bluegrass Festival
Twice finishing second in the Brooklyn, CT Fair Youth Talent Competition
Audience quotes:
"That was flawless"
"Voice of an angel"
"Best performer we've ever had"
"Should definitely go on 'The Voice'"
Maria has studied voice under Erika Van Pelt and completed two programs of study at the Berklee College of Music in Boston.
Maria is interested in vocal work in English, Korean or both as a
Solo performer
Lead or backup singer
Studio
For bookings please contact info@MariaLeise.com